Here you will find our articles about chain and chain slings.
---
---
Below you will find our latest articles. You can find all our articles in the categories above.
All content is not yet available in English – it's coming soon.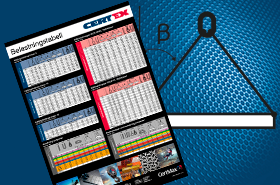 Dimensionering av kättingredskap


Här hittar du belastningstabell för kättingredskap samt annan viktig information du behöver vid dimensionering av ett kättingredskap, så som längdtoleranser och reduktion av maxlast vid skarpa hörn.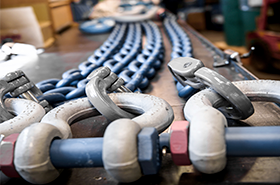 Teknisk beskrivning för kätting
Här hittar du teknisk beskrivning för kätting och kättingredskap. Detta är ett arkivmaterial, som är under uppdatering.
Vill du ha hjälp?
Fyll i formuläret nedan, så hör vi av oss!