CERTEX is your partner in steel wire ropes, lifting and fall protection
With a focus on expertise, quality, safety and service, we create the best solutions for you as a customer.
This, together with your knowledge, aims to increase safety and reduce the number of accidents that occur during lifting.
We call it The Lifting KnowHow.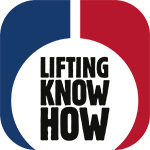 Part of the Lifting Solutions Group
CERTEX is part of Axel Johnson International's Lifting Solutions Group - a global player specializing in lifting equipment, steel wire ropes and service.