We know that our producs not always are the main focus – and sometimes that's the point. CERTEX has long experience in delivering lifting equipment and steel wire ropes to the entertainment industry and knows what it takes to deliver a lifting solution that can act without being noticed. Our products are used in several of Sweden's largest theaters, operas and stages. Our products are not only well known in Sweden but also in the rest of Europe, where we have delivered lifting equipment for the Eurovision Song Contest.
---
Do you have a challenge related to lifting that requires a solution? Our employees have long experience from the entertainment industry with high knowledge that can help you find a safe solution for all types of lifting. Over the years, we have helped our customers with everything from major events to the installation of artworks. Safety is our highest priority and we always deliver a lifting solution with products that meet all requirements for safe lifting.
Safe equipment
For safe use of your equipment, knowledge of how the products are used is also required, as well as ongoing control of the equipment. CERTEX offers training in both lifting and fall protection which can be adapted to what your business needs and wants to focus on. We also help you with service and inspection, to make you confident in your workplace and can continue to focus on your core business!
Blackline – a product range totally in black
---
To meet the entertainment industry's need for products that act without being seen, we have developed a completely unique product series, Blackline. The characteristic of Blackline is that all products are delivered in a matt black design, to be as discreet as possible. Of course, they meet all requirements for safety and strength, just like our other products.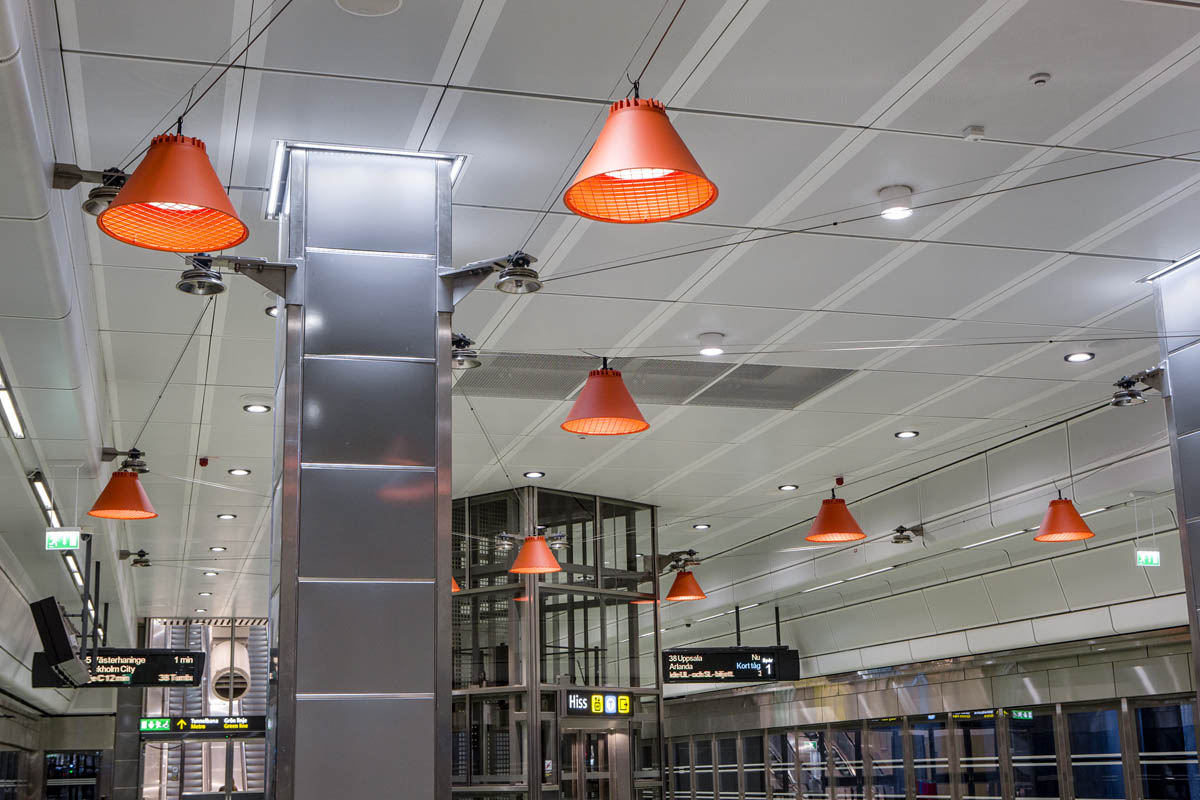 CERTEX enables art at Stockholm's new train station
When Citybanan in Stockholm was to be supplemented with a new commuter train station at Odenplan, Thomas Bernstrand was one of the artists who created an artwork to enhance the passengers' experience of the station. The artwork Movable Space consists of twelve orange luminaires that slowly circulate along the roof of the platform. Supporting the work are 92 meters of long-spliced ​​steel wire ropes from CERTEX.
"Nathan did a great job. We have both put a lot of effort into make the project possible and the artwork would not have been possible without his work"
Thomas Bernstrand, artist

---
Installation of artwork at Karolinska University Hospital
If you are going to visit St. Erik's Eye Hospital at Karolinska University Hospital, you will be greeted by an eye-catching work of art. It's a huge photograph, probably the largest in Europe, extending 20 meters up to the ceiling. Our assignment was to assemble the artwork, but also to install a maintenance system, to facilitate future care of the hospital's atrium.
"By combining rope access and lifting equipment, we get many benefits. Among other things, we can perform lifting in complicated environments such as in confined spaces and at high altitudes."
Carl Lagercrantz, project leader

---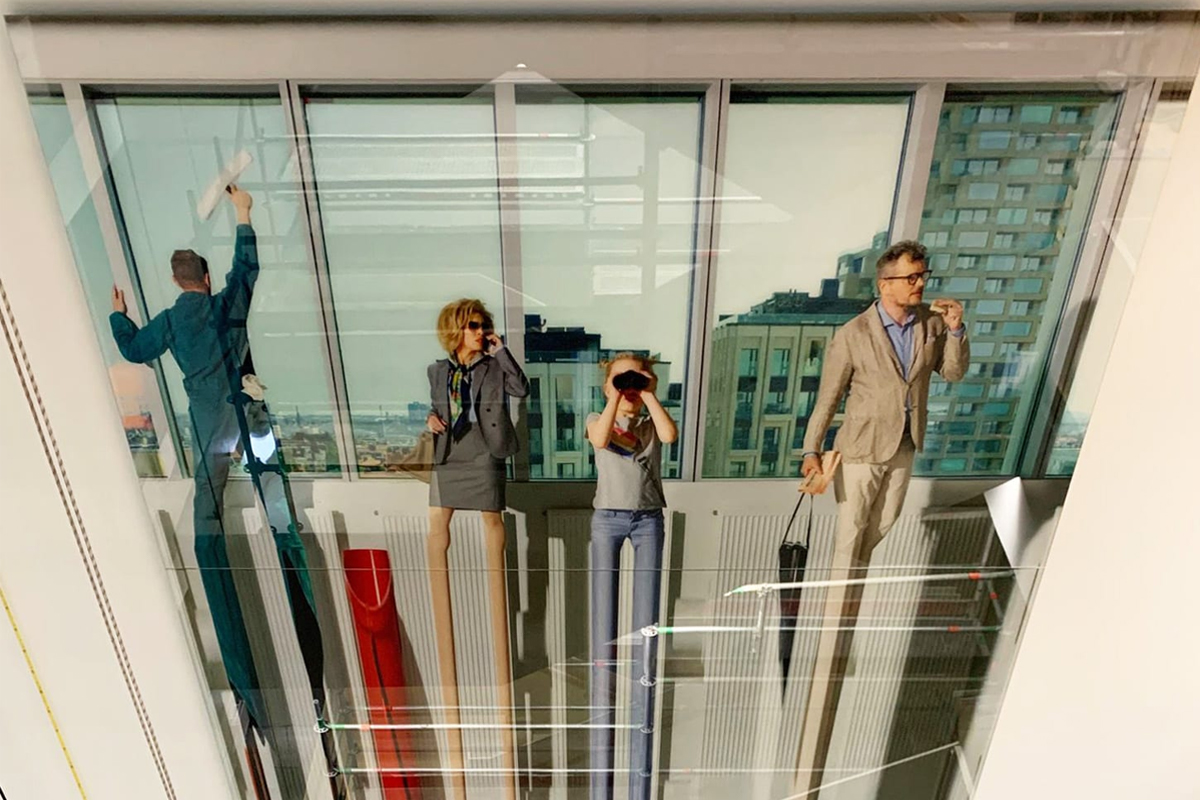 Contact us
We are happy to help you find the best solution for your need within lifting and height safety. Send us a message and we will get back to you as soon as possible.