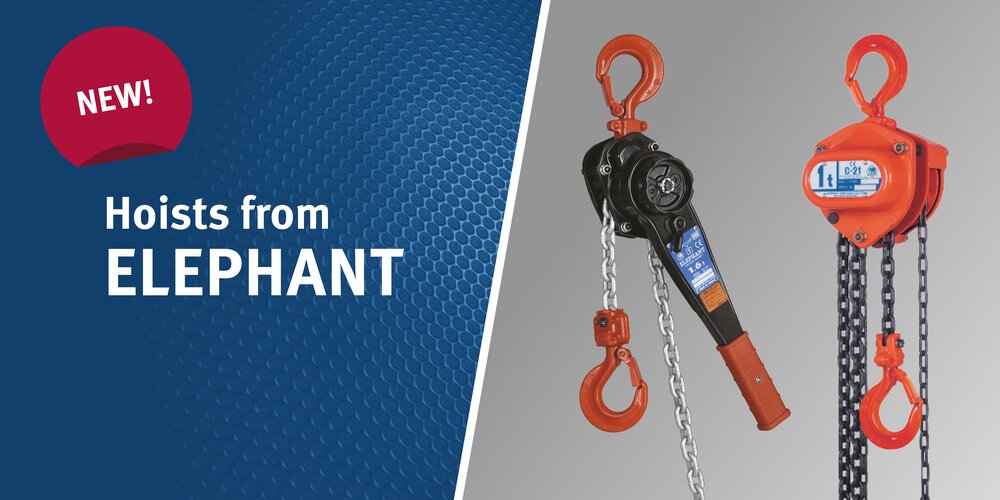 New! Hoists from Elephant
We are now launching our new models of high quality hoists from Japanese Elephant, for those of you who have high demands on your lifting gear. With the chain hoist C21 and the lever hoist YA you get robust quality hoists in compact and lightweight construction.
Features:
Compact design with low weight.
Provides high resistance to dirt, dust and wear, which makes it reliable in extreme environments.
High performance and maximum service life.
High quality components.
Smooth operation of the hand chain when pulled slant.
Read more on each product page.