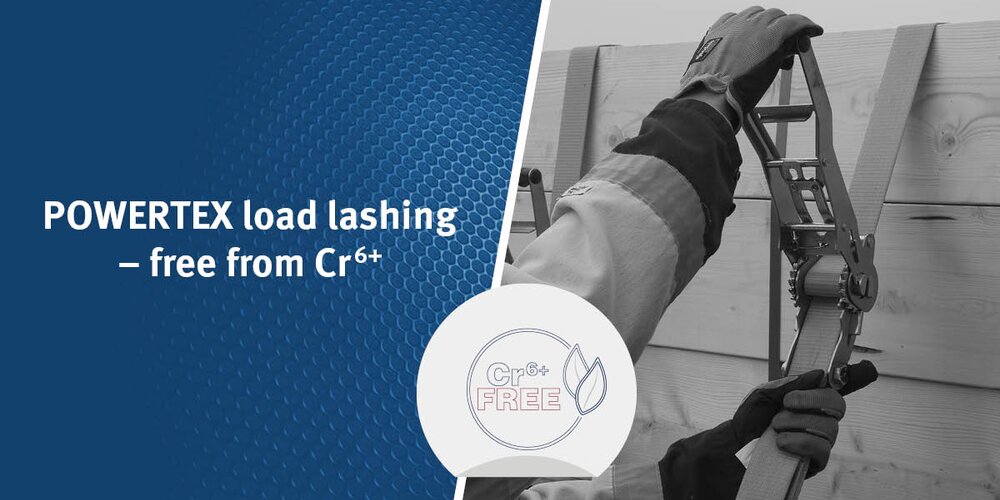 POWERTEX load lashing – chrome 6 free
We are constantly improving products from our own brand POWERTEX, both technically and in regards to sustainability. As a result of our sustainability improvement work the POWERTEX web lashings are Chrome 6 free (Cr6+) – good both for people and planet!

---

About Chrome 6
Chrome 6 free means that the surface treatment process of the metal is made without hexavalent Chrome, a material that is both allergenic, can cause cancer and damage the environment. The new surface treatment using Chrome 3 passivation instead is more environmentally friendly and it also significantly reduced risk of conditions due to skin contact.

---

Our range of POWERTEX load lashing