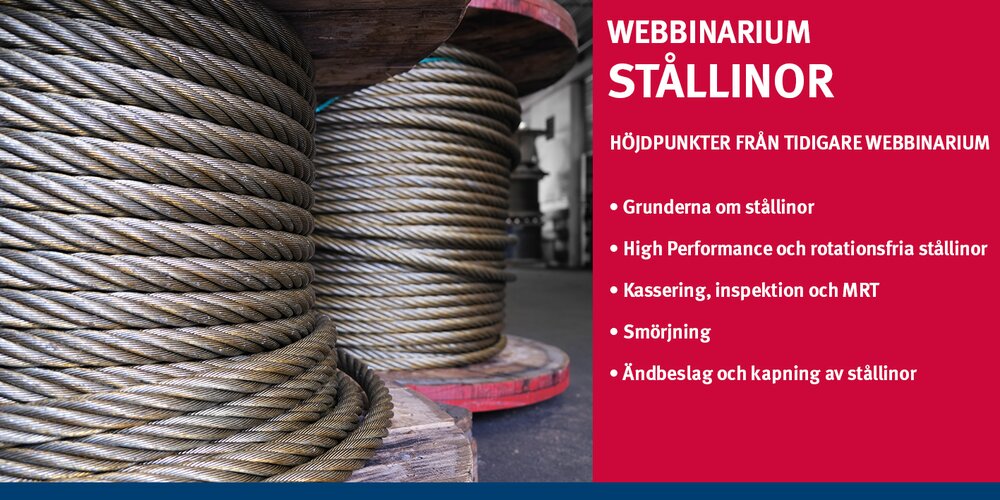 Welcome to our 6th webinar on steel wire ropes!
We hope you have joined us in our previous five webinars and that you enjoyed them! On May 9, it is finally time for our sixth part where we continue to share our knowledge about steel wire ropes.
During the webinar, our expert Alain Balman will guide you through the highlights from the previous five events: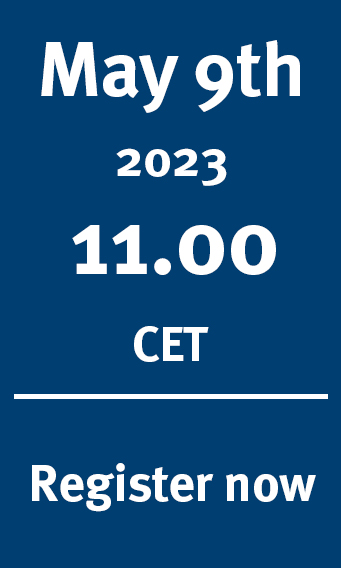 The basics of SWR
High Performance and rotation-free steel wire ropes
Disposal, inspection and MRI
Lubrication
End fittings and cutting of steel wire ropes.
The webinar ends with a Q&A session where you have the opportunity to ask questions that you already have, or that you come up with during the webinar. Don't miss the chance to expand your knowledge of steel wire ropes, of course it's free!


When?
May 9th, 11.00 CET.


Who should attend?
Everyone who is purchasing, using or servicing steel wire ropes and wants to learn more about steel wire ropes.

Can't attend the webinar, but still want to get the information?
Use the registration form to let us know and we'll send you a link to the recording afterwards!

Book our webinar in your calendar today! Register via the button below. We look forward to your participation!