Wire rope construction: Vero 4 is a 4-strand rotation resistant rope with compacted strands. It is extremely flexible, has a high breaking load and is particularly suitable for harshest working conditions with dynamic impact loads.
Features:
vero 4 is a 4-strand rotation resistant hoist rope.
All strands are compacted.
The constructional chosen long lay of the strands makes it insensible against outer mechanical impacts.
vero 4 has a high breaking load.
vero 4 is fully lubricated and made either of galvanized or optional ungalvanized wires.
vero 4 is extremely flexible.
ISO 4309 Rope Category No: All Diameters RCN.22
Marking: According to standard
Standard: EN 12385-4
Warning: May not be used with a swivel.
Fill factor: 0.631
Tolerance Ø: 2% - 4%
Offshore crane

Deck crane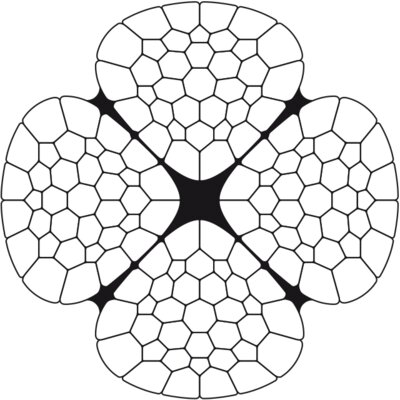 Steel wire rope vero 4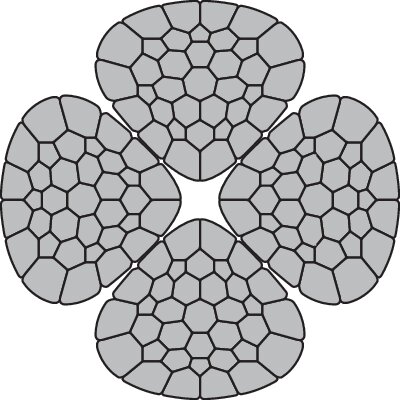 Currently this product cannot be added to an online quote. Please contact us directly for enquires.
Diameter

Total number

Outer stands

Number of visible broken outer wires at discard (a)

Average

Elasticity Modulus

Elongation

Ø

of wires

number of wires

Sections of rope working
in steel sheaves and/or
spooling on a singlelayer drum.

Sections of rope spooling
on a multi-layer drum

Fill-

Spin-

Weight-

at 20% of MBL

under 3% of MBL

mm

6 x d

30 x d

6 x d

30 x d

Factor

factor

factor

(N/mm²)

%

8-36

144

144

2

4

4

8

0,63

0,87

0,85

108000

0,16

(a) A broken wire has 2 ends (counted as one wire).
d = nominal diameter of the rope.