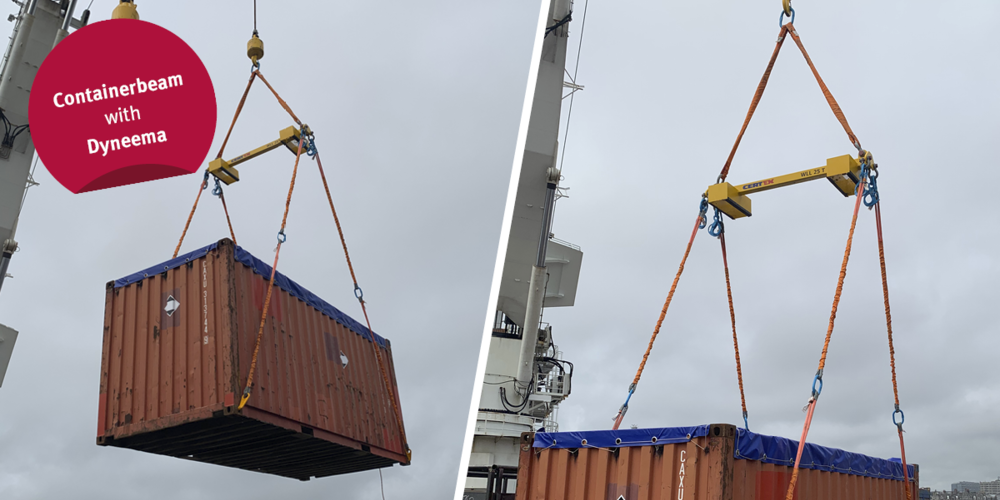 Container beam for efficiency and security
Combining experience and knowledge with our range of products into the best possible lifting solution is something we do daily for our customers. When we were faced with the challenge of finding a better way to lift containers, it resulted in an innovative solution that both streamlined work and increased safety.
Usually a chain sling or a steel wire rope sling is used for a container beam, where the length is adapted to the size of the container. With different sizes of containers, this means that several different tools are needed, or alternatively a chain sling for the largest container is used, which is adjusted to smaller sizes with shortening hooks. However, it provides a heavy sling, which gives the risk of incorrect handling.
Our customer experienced problems with the traditional solutions, especially from a security perspective and wanted to ensure that mistakes would not occur. With a combination of classic components together with textile sling in Dyneema, we developed a container beam that can be easily adapted for different choices of containers, without the risk of unbalanced lifting. Thanks to Dyneema, the sling also became significantly lighter than a chain sling or steel wire rope sling.
See our container yokes in standard design.