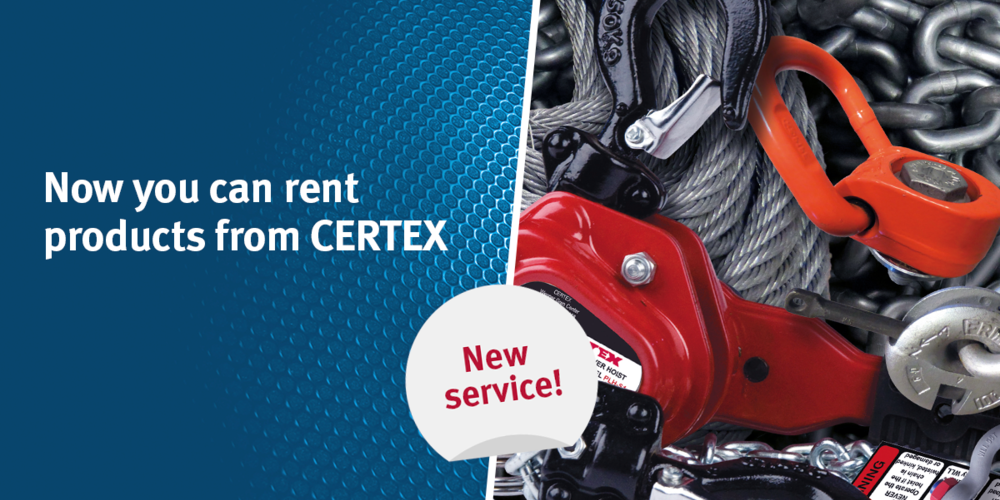 CERTEX offers a new rental service
Do you need temporary access to lifting equipment for your project? Now CERTEX offers a rental service within Sweden for different types of lifting equipment. Fast, smooth and easy!
Whether you need short-term or long-term rentals, CERTEX can help you find the perfect solution for your lifting needs. Instead of investing in equipment that may only be needed occasionally, your company can rent what you need when you need it. In this way, you only pay for the use of the product for the time it is needed, which means that you avoid unnecessary storage and maintenance costs.
CERTEX service team takes care of inspections and maintenance of the products, which means that you do not have to keep track of these yourself. When a product is returned to us after the rental, we carry out inspections and maintenance to ensure that the equipment is safe and working properly. This reduces the risk of accidents and injuries that can occur if the products are used incorrectly or are defective. By renting products from CERTEX you can rest assured that the equipment is in good condition and can be used safely.

Do you want to rent products from us?
Read more on our new page about rentals or contact us directly by filling in the form below.