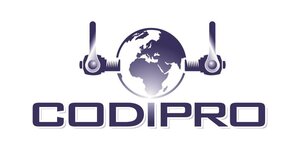 General: Stainless steel double swivel shackle: SS DSS.
The double articulation allows it to line up perfectly with the sling.
Compact and ergonomic.
From M30 to M45 as standard; for loads from 3.5 t to 6 t.


Design: Centered lifting ring with double articulation except for the SEB, swivel eyebolt 360°.






Material: : Gradup steel for all the lifting rings except for the stainless steel ones, 316 L.
Marking: According to standard, The compliance to EC directives, GRADUP steel quality, The recommended tightening torque, The manufacturer brand, Tracebility marks of each component (Blacksmith + batch number), The thread
Finish: An anti-corrosion coating on the unpainted parts of the CODIPRO swivel lifting points and orange color (RAL 2002) for the schackle.
Standard: EN 1677-1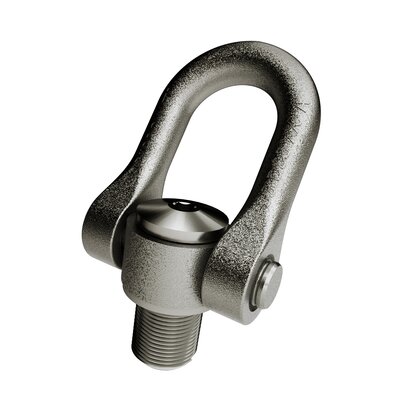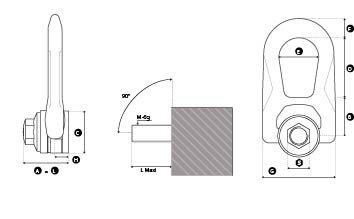 Select a row from the table below, then click the add to quote button
Download CAD

Description