General: NEO EP magnets are the professional solution for the frequent turning of workpieces. The electrical control allows the operator to turn the unit without any physical effort, even on hard to reach areas. The permanent magnet system can be activated via Pushbutton in 0.8 seconds, and when you turn off the workpiece is released safely. The connection is made easy to mains voltage. Thus, the device is ready for use with very low installation effort. If the power fails, the load is held by the permanent magnet field. For this, no prone- and maintenance-intensive back-up batteries are necessary.
Design: Very robustly built and designed for continuous use. Magnetic module in monoblock design.
Material: High-quality, recessed stainless steel button.
Temperature range: Material -10ºC up to +70°C, environment 0ºC up to +50°C. Beware of leaving the clamp in direct sunlight.
Finish: Painted.
Standard: EN 13155
Safety factor: : Minimum 3:1.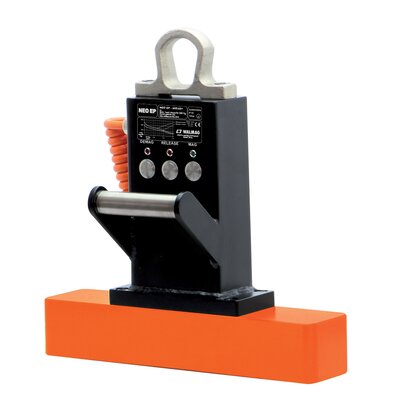 Lifting Magnet NEO EP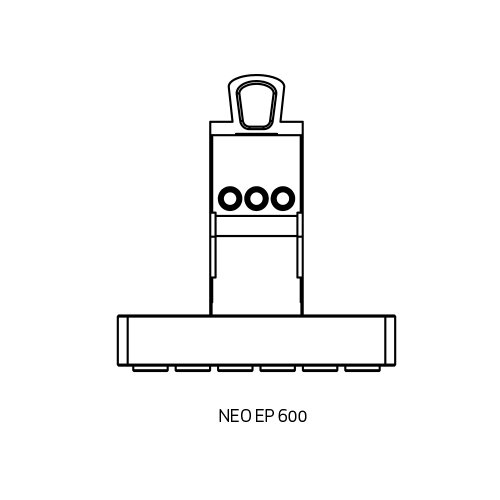 Select a row from the table below, then click the add to quote button
Download CAD

Description