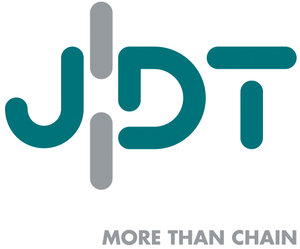 The eyes can be loaded with working load limit in all directions. All the eyes are pivoted to avoid breakage in the eyes, which also make it possible to fold it aside when it is not used.

Attachment-point, bolt-on type, in working
load limits of 3 - 8 t.

Features:
- Compact design
- Secured four times against breakage
- Working range 120°
- Bolt on plate also serves as marking stencil

The D-link must be able to move freely. The load take-up may not be supported on edges or on the sling point.

Material: Eye of alloy steel.
Marking: WLL.
Note: The surface that the lifting eyes shall be attatched to shall be flat and tolerate the load it is going to be exposed to.
Safety factor: 4:1
Grade: 8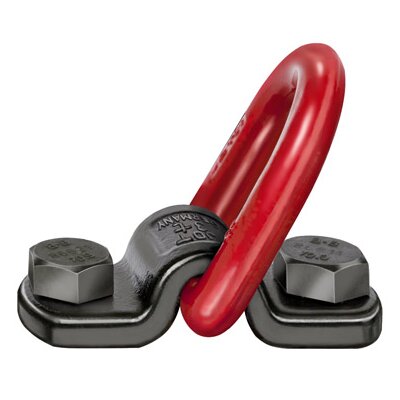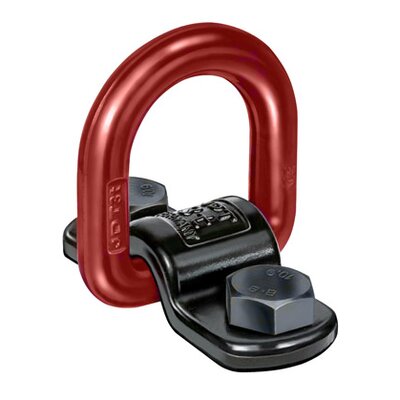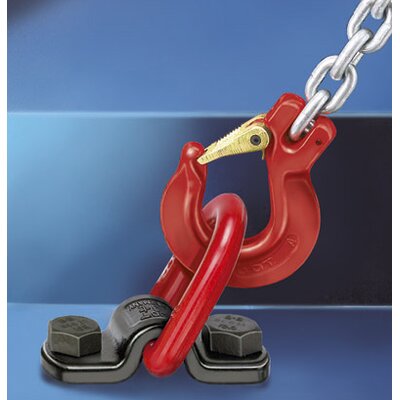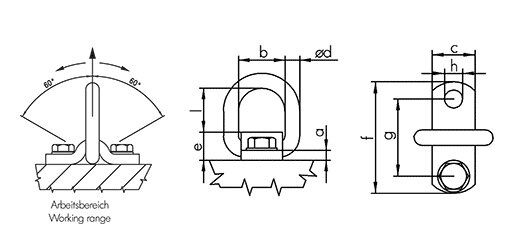 Select a row from the table below, then click the add to quote button
WLL (ton)

3.15
4.75
4.25
5.3
8
7.1
8
12
11.2